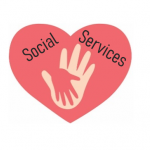 Employer:
Geauga County Job and Family Services
Location:
12480 Ravenwood Drive; Chardon, OH 44024
Job title:
Recruitment Specialist
Base rate:
$20.25/hour, commensurate with qualifications and experience
Compensation:
- Friendly work culture 
- Paid vacation, sick leave, and personal days
- 10 paid holidays per calendar year
- No-cost life insurance coverage
- Excellent rates on medical, dental, and prescription coverage (or waiver option) available
Hours of work:
8:00 a.m.–4:30 p.m. Monday through Friday (some evenings and weekends)
Summary:
Geauga County Job and Family Services is seeking an engaging individual to join our Social Services Division. The general purpose of this position is to plan, develop and implement a public relations program. 
This position will primarily recruit foster and adoptive care homes and represent the agency in an informational and/or liaison capacity. Job duties include but are not limited to: creating and distributing material to successfully broadcast program information and recruit foster and adoptive homes; providing preliminary and follow up contact with the public and responding to requests for information; creating and presenting marketing and informational programs; maintaining and participating in speaking opportunities and other public events; assisting with planning and conducting awareness events; facilitating trainings; performing research and analysis of evidenced based recruitment strategies; establishing effective working relationships; responding to complaints. 
Strict adherence to deadlines is a must along with professional communication and writing skills. The successful candidate is resourceful, professional, comfortable presenting to others, can quickly engage and build rapport with others and has demonstrated integrity and dependability.
Requirements:
- Bachelor's degree or higher in Journalism, Marketing, Communications, Business Administration, Public Administration, Psychology, Sociology, Social Work, Education, or related field
- 1+ year(s) of related professional experience
- Valid driver's license, proof of insurance, and good driving record
- Ability to pass pre-employment drug screening and FBI/BCI&I background checks
How to apply:
https://www.geaugajfs.org/gcjfs-application-employment