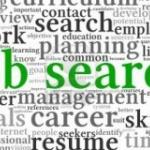 Employer:
Geauga County Job and Family Services
Location:
12480 Ravenwood Drive; Chardon, OH 44024
Job title:
Child Support Enforcement Case Manager
Position type:
Full time, classified civil service
Base rate:
$15.12/hour, commensurate with qualifications and experience
Compensation:
- Friendly work culture
- Paid vacation, sick leave, and personal days
- 10 paid holidays per calendar year 
- No-cost life insurance coverage
- Excellent rates on medical, dental, and prescription coverage (or waiver option) available
Hours of work:
8:00 a.m.–4:30 p.m. Monday through Friday
Summary:
Geauga County Job and Family Services is seeking an organized individual to join our Child Support team. The primary purpose of the Child Support Enforcement Case Manager position is to manage child support cases in accordance with federal, state and local laws and procedures.
Job duties include but are not limited to: conducting investigations using computer-based systems related to enforcement of child support and spousal support orders, locating the absent of parents, conducting interviews to effect enforcement and location of absent parents as necessary, and possessing the appropriate documentation for child support cases. This position testifies in court on all support related hearings as required.
Strict adherence to deadlines is a must along with professional communication and writing skills. The successful candidate is also extremely organized and thorough. 
Requirements:
- 2+ years technical training or undergraduate major core coursework in criminology, social work, psychology or related field; or 2+ years experience in performing child support functions; or one course or six months experience in interviewing techniques, business math, case preparation techniques, techniques of writing, and typing, keyboarding or word processing.
- Valid driver's license, proof of insurance, and good driving record
- Ability to pass pre-employment drug screening and FBI/BCI&I background checks
How to apply:
https://www.geaugajfs.org/gcjfs-application-employment