EXPANDING YOUR FAMILY THROUGH ADOPTION
Special Needs Adoption: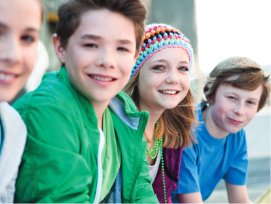 This program is the primary focus of our adoption services. Families approved for special needs adoption through GCJFS can be matched with a child who is legally free for adoption in Geauga County, any other county in Ohio, or any other state. Children who are considered special needs may suffer from conditions caused by past trauma, such as child abuse, neglect, or parental substance abuse. Most of them are school age or older; many are teenagers or part of a sibling group who want to stay together.
Post Adoption Special Service Subsidy (PASSS)
This program is open to Geauga County families that have adopted domestically or internationally. The program could help with counseling services, residential services, and other types of special services, including respite. The program cannot help with educational services, tutoring or camps.
Geauga County children in need of a permanent family
Children in need of a permanent family
FOR MORE PASSS INFORMATION
Contact Jill Barath at Geauga County Job and Family Services at 440-285-1110 or jillian.barath@jfs.ohio.gov and she will be happy to answer any questions you may have.